This home was sold for $176,000 to clients building in California. Since they are not able to complete the project, someone is going to get a great deal. The home has been crafted in our yard and can be shipped immediately. Below are images of the home as it was crafted and links to floor plans.
The home was designed to go over a basement. So you could easily add 1,100 SF with more bedrooms, bathrooms, a home theater, etc. We likely have a home in your area that has been completed for you to view our high quality, hand crafted logs.
Here is what you get:
Handcrafted 12" - 16" average diameter log walls
Handcrafted 16" - 22" average diameter roof beams
Re-Engineered for Your Site
Our Crews Will Stack the Home
$9,000 Floor Joist System
ALL FOR ONLY $135,000
Options:
We can supply and install a dry in package for this home, as well. It would include Doors, Windows, and a SIP Roof System. We will supply and install those at cost.

Below are a few pictures of the home as it was being crafted.
Click here to view all 28 pictures of the home being crafted in our log yard.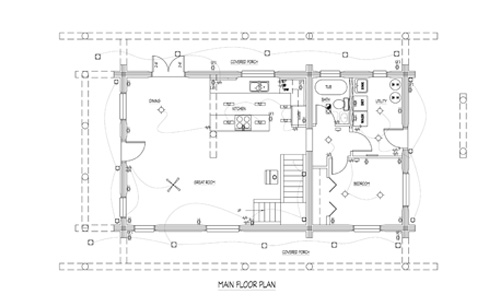 Main Floor Plan 44' x 24' Footprint (1,100 SF)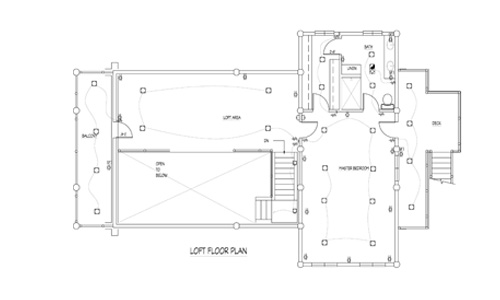 Loft Floor Plan (888 SF)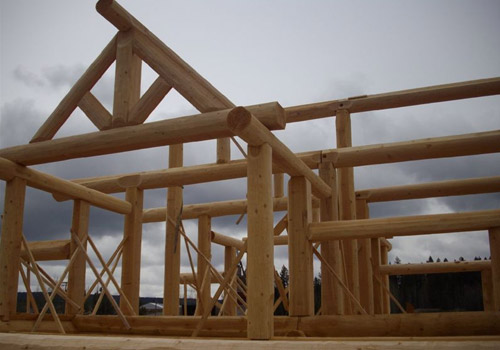 Log Roof Beams and Posts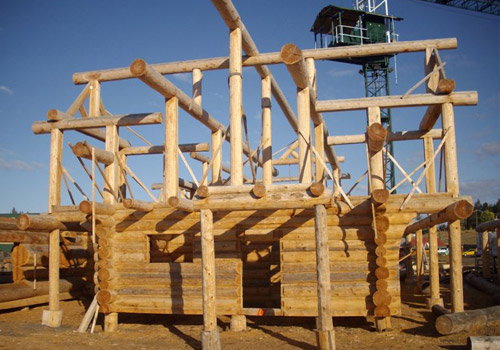 Crafted House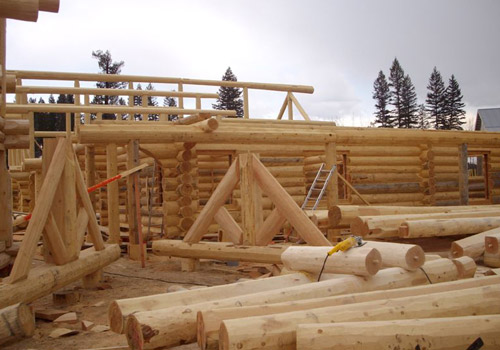 Log Truss Crafting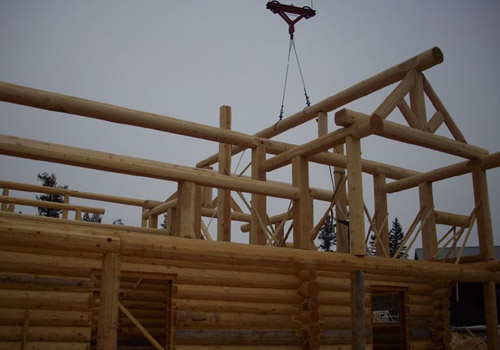 Setting the Ridge Beam